Fishing Tackle Long-Ditton

We are a friendly family run independent business located near Long-Ditton and are here to answer your questions and give you personal advice.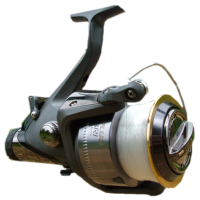 We stock all the major Fishing Tackle brands: Korda, ESP, Drennan, Gardner, Freespirit, Shimano, Dynamite, Mainline, Ridge Monkey, Sticky Baits and many more – just ring or pop in to our Long-Ditton shop to check the current availability. (If we don't currently have the item in we will be happy to order it for you.)
Our extensive range of Fishing Tackle in our Long-Ditton shop includes Beginner kits right through to Advanced Anglers means that we are very likely to have the Fishing Tackle to suit your taste.
Our Fishing Tackle stock in Long-Ditton includes:
Rods.
Reels.
Rigs.
End Tackle.
Live bait: Red and White Maggots.
Frozen Live Bait.
Frozen Boilies.
Cooking Utensils:
Sandwich Makers.
Stoves etc.
Please make sure to call our shop near Long-Ditton on 01483 489757 or email:   info@pentangle-aquatics.co.uk or check out our facebook page: https://www.facebook.com/PentangleFishing/  for up to date information on any special piece of Fishing Tackle you may be looking for.
For more information click here.
We also stock Tropical and Marine Fish as well as Exotic Reptiles.